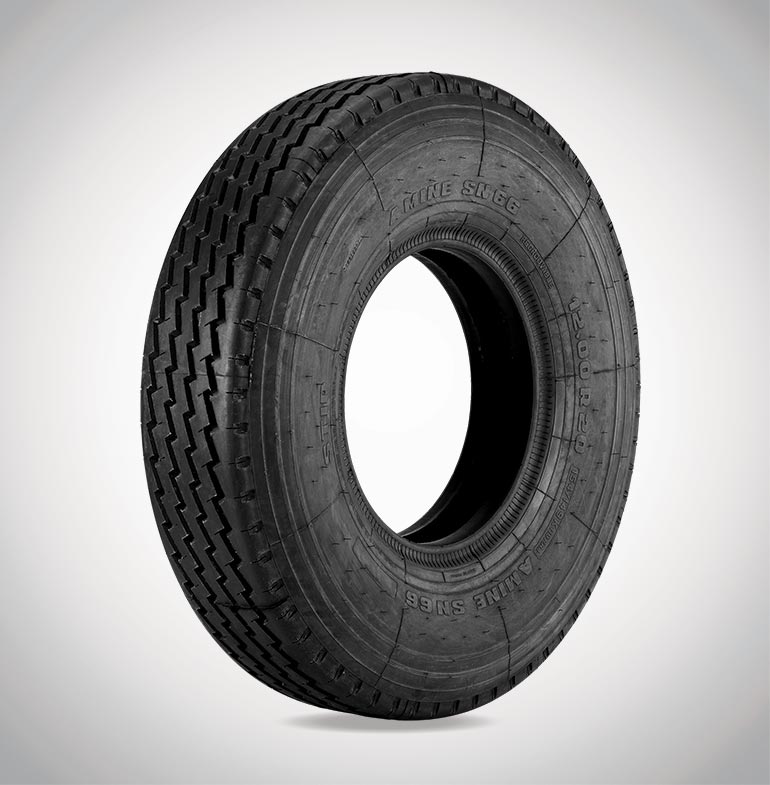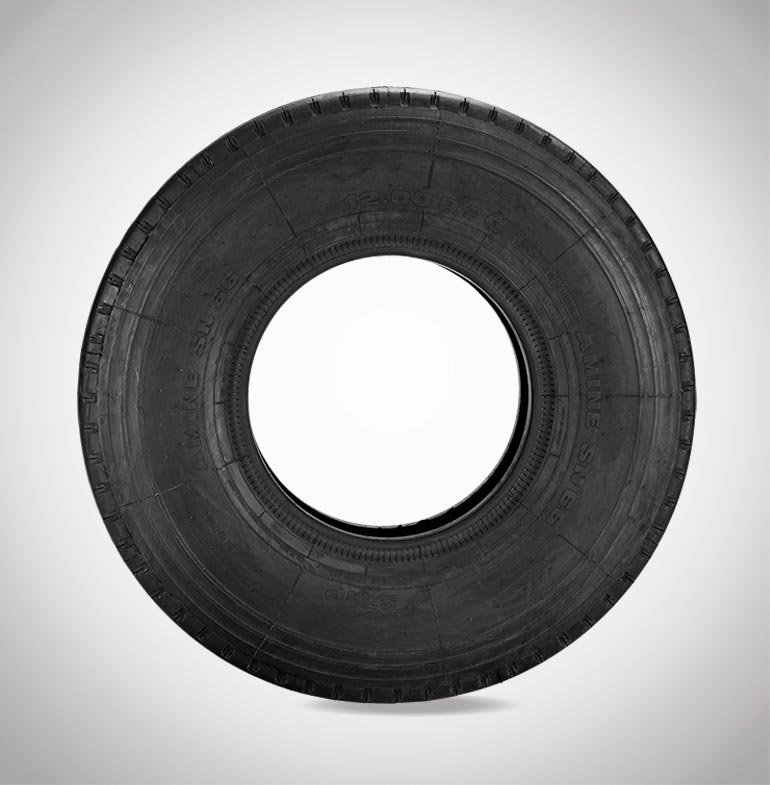 High mileage and wear regularity
Safe road holding in braking
Comfort and quiet running
Radial tyre for every transport requirement and medium/ long circuit. Suitable also for mini-buses.
Suitable to trucks working on mixed road conditions.
These tires must be used with tube.
The tread pattern has many advantages of road holding on dry and wet surfaces, as well of high mileage.
The tread compound has a special characteristic allowing the impact stress of the light mixed asphalted and unpaved roads.
The sidewalls have been reinforced to resist to shocks and cuts; special kerbing ribs protect them from lateral shocks and frictions.Use Tread pattern Radial tyre for all transport requirement on medium/ long circuits. Suitable for urban and suburban buses.
| Tire size | PR | Index Load / Speed Symbol | Section width (mm) | Overall diameter (mm) | Loaded radius (mm) | Rolling circumference (mm) | Max load By Axle | Pressure for max load | Rim Recommended |
| --- | --- | --- | --- | --- | --- | --- | --- | --- | --- |
| | | | | | | | Simple (kg) Twinned (kg) | Bar Psi | Inch |
| 6.00R16 C TT | 8 | 98/97L | 170 | 729 | 317 | 2223 | 1500 2920 | 4.5 65 | 4.5E |
| 6.50R16 C TT | 10 | 108/107L | 178 | 742 | 349 | 2263 | 2000 3900 | 5.9 85 | 4.5E |
| 7.00R16 C TT/TL | 12 | 117/116N | 181 | 782 | 359 | 2385 | 2570 5000 | 6.2 90 | 5.5F (TT)/ 5.0J (TL) |
| 7.50R16 C TT | 12 | 121/120L | 205 | 796 | 373 | 2428 | 2900 5600 | 6.6 95 | 6.0G |