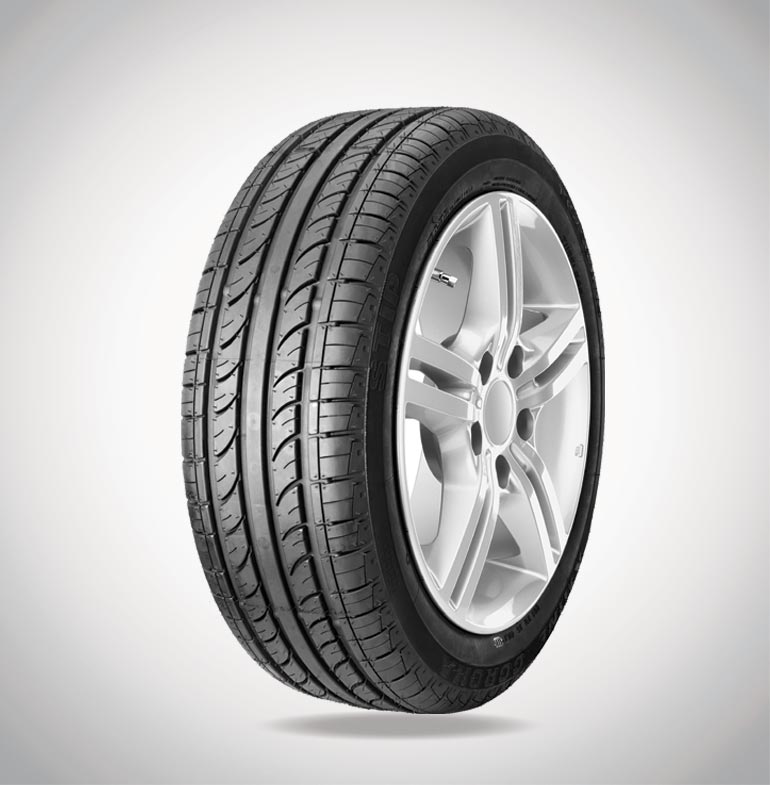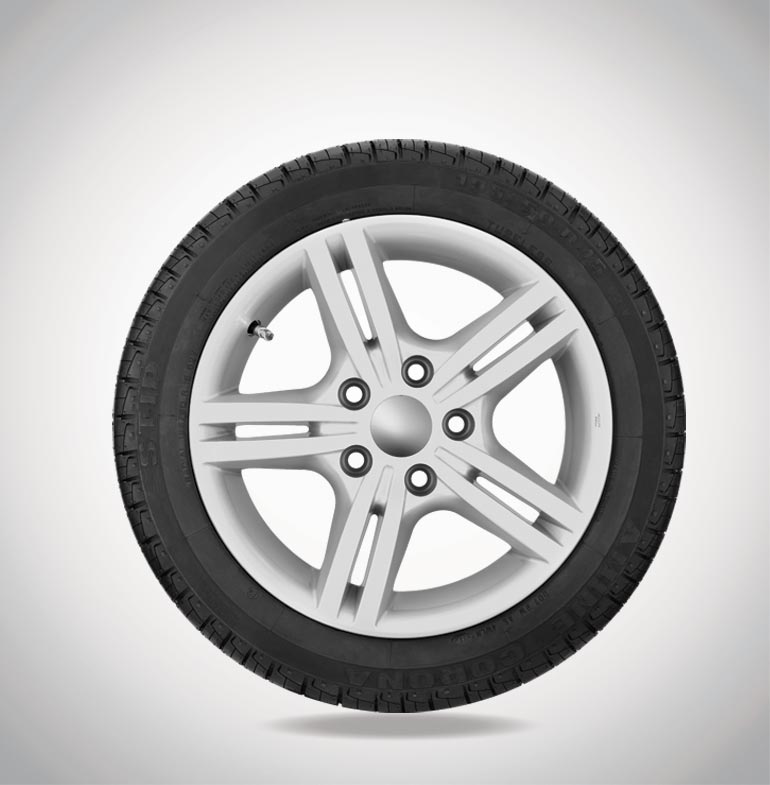 Dry and wet-floor braking
Sports road holding
Durability
Comfort
The side ribs with curved notches provide optimized grip with the road and strong braking.
The architecture of the blocks ensures the attenuation of rolling noise.
The 4 large longitudinal grooves ensure the rapid evacuation of water.
The oblique lateral grooves ensure the channeling of the excess water towards the wider grooves.
This combination of longitudinal and lateral grooves ensures a very good drainage of water even at high speed.
| | | | | | | | | |
| --- | --- | --- | --- | --- | --- | --- | --- | --- |
| Tire size | Index Load / Speed Symbol | Section width (mm) | Overall diameter (mm) | Loaded radius (mm) | Rolling circumference (mm) | Max load By Axle | Pressure for max load | Rim Recommended |
| | | | | | | (kg) | Bar Psi | Inch |
| 175/65R15 TL | 84 H | 181 | 611 | 286 | 1865 | 500 | 3.0 44 | 5.0J |
| 195/50R15 TL | 82 V | 195 | 576 | 271 | 1757 | 475 | 3.5 51 | 6.0J |